Expert Witness – Forensic Expert – Litigation Support – Speaker Bureau
Blue Silk Consulting President Ms. Coates is an MBA and expert in Manufacturing and Supply
Chain including forecasting, planning, procurement/purchasing, warehousing, distribution, and Import/Export.
She has 25+ years experience including significant expertise with manufacturers in the
USA, China, Singapore, Korea and Japan. Her experience spans a broad range of industries including High Tech, Chemicals, Health Care, Consumer and Industrial Products, Food Distribution, Transportation, Publishing, Retail, Oil and Gas.
A few times a year, when my clients request it, I go to China to evaluate a manufacturing site, solve a quality problem, or set up a new operation. I have seen some things that are astonishing and some not so pretty.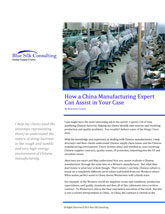 I help my clients (and the attorneys representing them) to understand the nature of doing business in the tough and tumbling and very high-energy environment of Chinese manufacturing.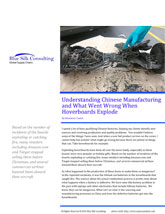 I spend a lot of time qualifying Chinese factories, helping my clients identify new sources and resolving production and quality problems. You wouldn't believe some of the things I have seen. And when a new fad product arrives on the scene, I cannot help but wonder what might go wrong because there are plenty of things that can. Take hoverboards for example.
Legal Experience & Services
Expert Testimony
Mergers and Acquisitions
Argument Research
Document Review and Analysis
Rebuttal and Report Preparation
Professional Experience
Ms. Coates has worked on consulting projects for over 80 clients. Prior to consulting, she spent 10 years as an executive in the high tech industry and as an adjunct professor in California colleges teaching manufacturing, management and international business.
Services
Our services include Consulting, Investigations, Research and Expert Testimony in the following areas:
Business Operations
Quality and Defect Management
Negligence
Manufacturing
Procurement and Purchasing
Forecasting and Planning
Warehousing and Distribution
Transportation
Import and Export
China Sourcing and Manufacturing
Field Service
Software and Systems
Project Management
ERP Systems (SAP and Oracle)
Scope Management
Runaway Projects
Breach of Contract
Misrepresentation