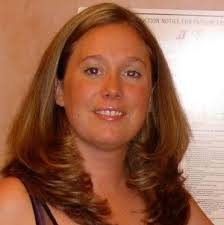 5 things to consider when Reshoring – Innovation
How has your manufacturing choice enabled or inhibited the innovation you need to remain competitive?
The pace of innovation in new materials, increasingly sophisticated digital electronics and manufacturing technology such as 3D printing and robots, has never been faster. In an earlier Blog, "5 things to consider when Reshoring", we identified innovation as a critical element in your manufacturing location decisions.  In today's blog we look at 2 factors, integrated teams and technology, which are crucial for innovation and explore how they relate to manufacturing location choices.
Integrated design and production teams
Research and tangible experience at Intel, GE, Siemens and others, has shown greater innovation occurs when design teams are integrated with production teams. As product designers work with and get feedback from production teams about the real-world limitations for manufacturing, designs improve and manufacturing costs decrease. For example, GE in reshoring a water heater did not just bring it back and build the exact same thing. GE instead created an integrated design and production team to redesign it. The result is a water heater with 25% fewer parts that could be assembled in 2 hours instead of 10 and for a price 20% less than the Chinese manufactured version.
The knowledge spillover from integrated teams provides free internal education and research in company specific areas that existing educational institutions may not be able to supply. This opportunity for innovation is often loss as manufacturing moves offshore. In a Harvard Business School study, the case is made that the US solar panel industry was at a disadvantage due to off-shoring the manufacture of semiconductors leading to the loss of advanced silicon processing skills. We believe experience has shown design is closely tied to innovation and you cannot keep design in America without maintaining some degree of manufacturing capacity.
Technology
Integrated teams require tools such as Design for Manufacture and Assembly (DFMA) software and techniques. This along with new digital based manufacturing equipment, robots and advanced software increase productivity, decreases cost and reduces energy usage. Considering what new automation, manufacturing hardware and floor layout changes could be added to your production environment is a key point in returning manufacture to the US.
Also consider the IT systems and integrations that are required to provide information from your offshore locations. Are you or have you implemented SAP, Oracle or another system and will these systems integrate with offshore locations to provide new data or drive manufacturing efficiencies?  Consider what efficiencies could be gained from a fully integrated IT system.
Lastly, 3D printing is rapidly improving from quickly producing prototypes to being the machine to produce key parts. At GE and Ford certain complex, costly to manufacture by traditional method parts are being "printed".  As 3D printing continues to mature it will have a wide-ranging effect on almost everything such as how products are designed, where they can be manufactured, how replacement parts are made, enhanced mass customization and where raw materials are needed. 3D printing is the way of the future and should be given careful consideration for use in your business today.
Summary:
These are just a few facets on the diamond of innovation and no one factor can be considered in isolation. Innovation will help you remain competitive today and in the future. Considering impacts on innovation is a must in any reshoring process.